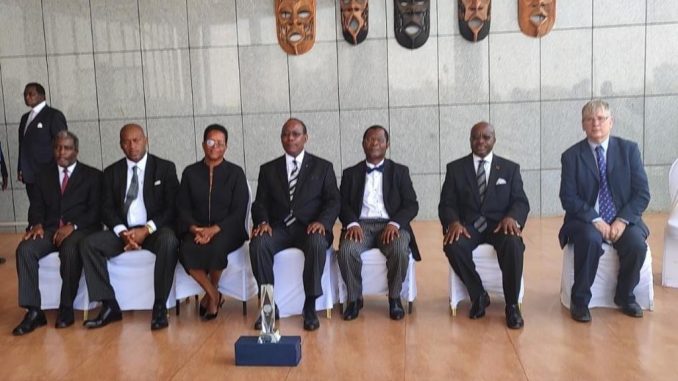 On 19 November 2021, the CMJA President, Justice Charles Mkandawire,  attended the Chatham House Prize Ceremony for the five  Malawi Constitutional Court Judges (Justice Healey Potani, Justice Ivy Kamanga, Justice Dingiswayo Madise, Justice Michael Tembo, and Justice Professor Redson Kapindu)  who received the 2020 Prize following their courageous February 2020 ruling that annulled the Presidential elections of May 2019 and which led to fresh elections held on 23 June 2020 in Malawi.
The Chatham House Prize is an annual honour awarded to the person, persons or organisation deemed by the institute's members to have made the most significant contribution to the improvement of international relations in the previous year. Due to the pandemic, the Constitutional Court Judges had not been able to receive the prize until this year.  The ceremony was held at the Bingu International Conference Centre in Lilongwe, the first time the Prize has been given outside London and the prize was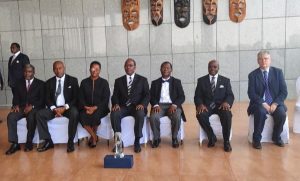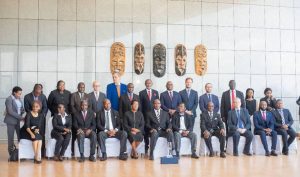 presented by Dr Alex Vines OBE, Director of the Chatham House Africa Programme.
The CEO of Chatham House, Mr Robin Niblett, said that "The ruling by Malawi's constitutional court judges is not only crucial for maintaining the confidence of Malawi's citizens in their institutions as it continues its democratic journey, but also for upholding standards of democracy more widely across the African continent.
"There could be no more special way to mark Chatham House's centenary than by recognising the commitment of these brave individuals to the cause of accountable governance and the justice that this affords to all. I am delighted to see this award finally made in person and on Malawi soil."